Although there are lots of social chat apps available, Snapchat is something unique. It offers the fastest way to share your moment as photos or videos. As soon as you open Snapchat, it will land you on the camera screen. All you need is to just tap for photos or hold for a video. In addition to this, it will let you add a lens, filter, bitmojis, and fun effects to the snaps. Hence it is popularly termed a camera app. A lot of times, anyone would have noticed the shutter sound to occur while capturing a snap on Snapchat. It may be annoying when you take a snap in a silent place. Few others don't like others to notice the photo that is being taken. For whatever reasons, you may feel turning off the camera sound is the perfect solution. If you have failed to turn off it, then get to know how to turn off the camera sound on Snapchat exactly from here.
Is it Possible to Turn Off Camera Sound on Snapchat?
No, Snapchat doesn't let you turn off the camera sound by default. You can try looking for Snapchat settings. Without a doubt, it has no option that lets you turn off the shutter sound.
The absence of this feature on Snapchat doesn't mean you cannot turn off the camera sound in any means. We have the possible workarounds and you will find them from the section below.
How to Turn Off Camera Shutter Sound on Snapchat
Snapchat is a camera app and is designed in such a way that it uses your device camera to snap photos and videos. So, you are required to make changes in your device settings and not on the Snapchat settings. The possible ways in which you can turn off the sound of the camera while capturing snaps are as follows.
Method 1: Turn off Camera Shutter Sound
If you have an Android smartphone or tablet, then the Camera app will let you turn off the shutter sound.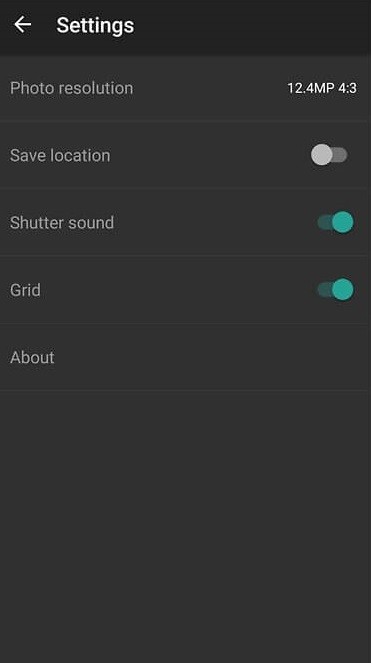 Note: Unfortunately, iOS device users cannot make changes in the Camera settings.
Method 2: Turn Down the Volume
Android and iOS users can turn down the volume while taking a snap using the Snapchat app.
Look for the volume down button at the sides of an Android or iOS device and gently press it. This will not bring any shutter sound when you take a snap on Snapchat. But, this will not work on all brands of smartphones.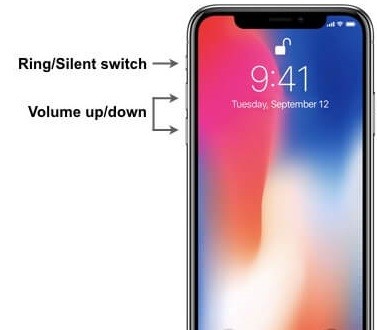 Tip 1! iOS users can control the volume from the Control Center. Just swipe up from the bottom or swipe down from the top to open it. Press the Volume icon and slide it down.
Tip 2! Turn on the Silent switch at the side of your iPhone or iPad. This will make your device get into mute mode. When your iPhone is in Silent mode, it will turn off the camera shutter sound in Snapchat automatically.
Method 3: Turn on Do Not Disturb Mode
Turning on the DnD or Do Not Disturb Mode will make your phone enter into a silent mode.
The most recent models of Android and iOS have DnD mode by default. Look for it on the notification panel on Android and on the Control Center on iOS. Turning on DnD will turn off the camera sound on Snapchat. You can use the DnD mode to turn off the camera sound in Snapchat without muting the other notification sounds.
Techowns Tip: How to make a Private Story on Snapchat?
With the unavailability of turning off the shutter sound on Snapchat camera settings, you can choose between any of the workarounds. This will help you capture photos on Snapchat without catching others' attention. Remember to capture something wisely!
Have you found this section useful and informative? Share your views in the comments below. For more tech-related article updates, you may follow our Facebook and Twitter pages.